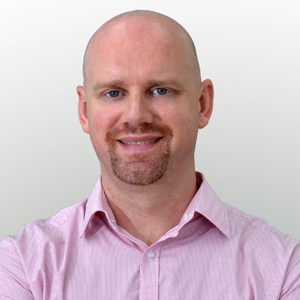 Chris Shallcross (Director of Studies / Head of Teacher Training)
Chris is a Cambridge DELTA qualified teacher who has been teaching English and training teachers for over eleven years. He started his teaching career in Indonesia before working eight years with the British Council, two years in Oman and over six years in Venezuela before joining Language Link as Head of Teacher Training and Development. Chris is a Cambridge CELTA, and Trinity TYLEC and trainer and runs four annual CELTA courses at Language Link. He is currently studying for his MA in Professional Development in Language Education.
William C. Cole French (Academic Development Consultant)
William holds a master degree of Education (TESOL) at Boston University and has over 20 years of experience in teaching and training. He is the author and co-author of many research papers, as well as acting as the key-note speakers at teaching innovation workshops in both Vietnam and the U.S. He has 8 intensive years of experience working and training for English teachers in several universities in Vietnam and was appointed to the International Advisory Panel of the National Foreign Language 2020 Project of Vietnam Ministry of Education and Training. He has worked closely with Language Link's teachers to develop innovative programs that help Vietnamese students to obtain and master comprehensive English.
To Ngan Ha (Academic Development and Innovation Consultant)
After graduating with High Distinction from the Fast track Program at the English Department, Vietnam National University, Hanoi, Ngan Ha was awarded the Australian Leadership Awards to pursue her Master degree in Educational Leadership and Management in Melbourne, Australia. She also has over 10 years of teaching experience in various programs ranging from English teacher training to English courses for primary school learners. In 2014, receiving the grant from US-ASEAN Fulbright Scholar Program, she came to Boston University, MA, US and did research in teachers' development. Ha is particularly interested in professional development and curriculum innovation. As a dedicated teacher, Ha believes in the significance of motivating learners and personalized learning.
Phạm Hoài Anh (VNC Program Manager)
Hoai Anh is a lecturer of GE, EAP & ESP with 11 years of teaching experience in School of Foreign Languages, at Hanoi University of Science & Technology. She is a module leader and instructor of Research Methodology, Learning to Learn, and Teamwork Skills delivered in English for undergraduate students. She is also an examiner of BULATS online Speaking & Writing tests organized by Cambridge ESOL Examinations. She earned a masters' degree in Linguistics in 2009 at Vietnam National University and a masters' degree in Education in 2011 at the University of Cambridge, UK.