Các câu chào luôn là điều đầu tiên chúng ta được học mỗi khi tiếp xúc với một ngoại ngữ mới. Chào buổi sáng, hẹn gặp lại, chào tạm biệt,…có đến hàng trăm cách để nói câu chào trong tiếng Anh. Nhưng hãy nhớ lại xem, liệu bạn đã biết một câu chúc ngủ ngon tiếng Anh khác dành cho người yêu thương ngoài "Good night" chưa? Không sao cả, bài viết lần này Language Link sẽ giúp vốn từ của bạn trở nên phong phú hơn với nhiều câu chúc ngủ ngon đáng yêu mà bạn chắc chắn sẽ muốn thực hành dành cho người thương yêu của mình đấy.

Những câu nói chúc ngủ ngon bằng tiếng anh hay nhất
Starlight, star-bright, you're the only star I see tonight.

I'd walk a million miles to sleep with you tonight.

You can't sleep? Me neither. Let's can't sleep together.

Goodnight, my prince, my love, my everything. Sleep well and dream of your princess.

Do you think about me before you go to sleep?

My day has been hectic, it's been non stop and I never got to see you. It was hard but  the thought of falling asleep without saying goodnight to you was unbearable. Goodnight, sleep tight, I can't wait until the next time I see you.

You're in my heart tonight, tomorrow and forever.

The thoughts of how much I love you are keeping me awake longer and longer each night

At this moment, there are over a billion people sleeping or just waking up to start their day. It's amazing that the only person that I think about at night is you. I hope you dream of love and happiness.

Good night! Sleep tight. I may not be by your side, but know that you're always in my heart.

Hold your phone tightly because this text message is a hug in disguise. Good night.

Saying good night is not just putting an end to a day, it´s a way of saying, I remember you before I go to sleep. Hope you can feel the care that goes with it, Good Night…"

You are the reason why I have sleepless nights. You are the reason why I tend to hold my pillow tight. And you are the reason I can't sleep without saying goodnight.

Always end the day with a positive thought and grateful heart. Good Night!

I like the night. Without the dark, we'd never see the stars. I wish you sweet dreams!

Beautiful dreams, stars, the moon, flowers, and sunsets have nothing on you girl. You make the world a brighter place even when you're going to bed.

I know that you are busy, but I wanted to tell you to have a good night.

I never have to worry about bad dreams again. I just close my eyes, think of you, and everything is perfect again.

My night is always the same. I jump in the shower, brush my teeth and spend the whole night thinking about you. It is perfect!

My wishes for you tonight are dreams filled with love, peace, comfort and thoughts of me.

Night is silent; night is beautiful; night is calm; night is quiet… But any night is not complete without wishing you good night. Sweet dreams!

When I lay in bed, I thank my lucky stars that I have you in my life.

A million todays and a million tomorrows would never equal the amount of happiness that I have when you're in my life.

You are the one thing I love the most in this world. You have given me hope when all I see is darkness.

The stars are shining, and the wind is blowing. Everything seems still and perfect awaiting for earth's angel to rest her head on the pillow and close her eyes. Good night!

Hey! It's time to go to bed, but I want you to know that I love you and cherish every moment that we spend together.

I hope it's not too late to tell you goodnight and that I love you more than anything in this world.

Fall asleep happy tonight, my love. Know that we are always together in our hearts even when we are separated in the distance.

Sweet dreams airlines is boarding, and it's time to meet your captain – ME!

Quick. It's time to go to bed. The faster you fall asleep, the faster we can be together in the morning.

I just woke up realizing that something was missing. Without you by my side, it is so hard to fall asleep.

You are the light of the world. When I wake up, you are the sun that beams on my face. When I am in bed, you are the light of the moon that creeps in between the shades. I love you.

You are on my mind so much that I thought I would text you to tell you goodnight, and I love you.

Every night, God sprinkles a little magic dust on you when you're sleeping to make you even more beautiful when you wake up.

I have never dreamed of you. I can never fall asleep because you're always on my mind.

The night is finally here, and nothing I can do can make me stop thinking of you. I hope your dreams bring you happiness and my thoughts bring you love.

I was never a religious person until I met you. God sent me an angel to show me that some things are simply unexplainable.

I'm lying in bed thinking of you. I always thought that my life was going to be planned out; you know, simple and boring. When I met you, my heart skipped a beat, and we've been on a rollercoaster ever since.

Looking at the moon brings a smile to my face. Open your window and look at it too. We're two souls apart, but looking at the world together.

Every night I try to stay up later than you, so I can send you a good night text that you'll see in the morning. I love you, my queen.

I always want to be the one that says good night first so that you dream of me when your head hits the pillow.

Good night my love. Today was the best day I have ever had, and tomorrow will be even better because of your love.

Shhh. Do you hear that? It is my heart crying out to yours, wishing that I could sleep next to you tonight.

Good night my love. I am so happy that we were able to spend another beautiful day together wrapped up in the love that we share.

Guess what? I will drop by your place to tell you good night!
Tải xuống MIỄN PHÍ ngay
Bộ tài liệu học tốt tiếng Anh độc quyền của Language Link Academic (cập nhật 2020)!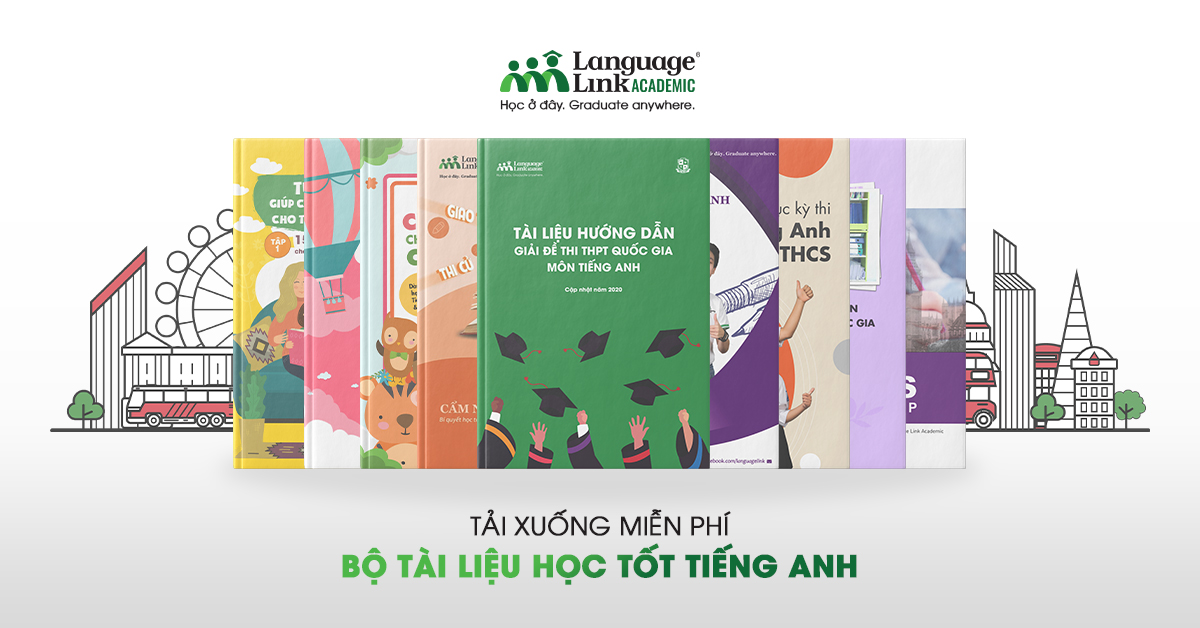 Kiểm tra tiếng Anh miễn phí ngay cùng chuyên gia khảo thí đến từ Anh Quốc
& nhận những phần quà hấp dẫn!