Curriculum
Current English learning trends in the world lean towards COMPREHENSIVE LANGUAGE DEVELOPMENT that is learning English must meet two objectives: communication and learning/working. Therefore, the English programs at Language Link are designed to integrate both benefits for students: COMMUNICATION EFFECTIVELY AND LEARNING/WORKING SUCCESSFULLY.
Teachers
All teachers at Language Link are Bachelors or Masters of Arts; possess teaching qualifications/certifications recognized globally such as CELTA, DELTA, TYLEC, TESOL; and are always researching the latest and most effective teaching methods in order to constantly improve their teaching quality.
Student Progress Management
At Language Link, we are very concerned about the progress of students at Language Link, so our monitoring and reporting system after each lesson will keep the Academic department up to date with any problems the students may have and provide timely support or intervention if necessary.
Teaching Quality Control
With 20 years of strategic partnership with the Cambridge University and Trinity College London (UK) in CELTA and TYLEC training, we are confident that our teachers are fully qualified. We regularly organize workshops or short courses to equip our teachers with professional knowledge and better understanding of the students in Vietnam.
STUDY ROADMAPS FOR STUDENTS AT LANGUAGE LINK
We understand that each stage of life comes with different learning needs. With that in mind, the English programs at Language Link are designed to meet the students' learning objectives from early years to adulthood.
Mẫu Giáo
Chương trình Tiếng Anh Mẫu Giáo của Language Link cung cấp lộ trình giúp trẻ phát triển ngôn ngữ toàn diện trong giai đoạn đầu đời dựa trên phương pháp trẻ bản xứ học tiếng
mẹ đẻ:
- Phát triển kỹ năng giao tiếp tiếng Anh chuẩn và tự tin
- Kỹ năng học ghép vần là tiền đề cho việc học đọc và viết độc lập sau này
Young learners
The English for Primary School Students program develop comprehensive English skills with double benefits: Good English listening and speaking skills + Confident grammar and writing skills in order to achieve good academic performance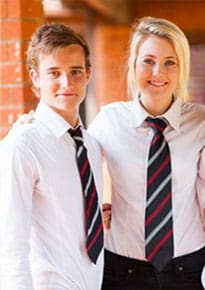 Secondary School
The English for Secondary School Students program, integrating both communicative and academic English, develop comprehensive English skills with triple benefits: Communication skills + Test taking skills + Self-study skills
Chương trình Dự Bị Đại Học Quốc Tế
Chương trình Tiếng Anh THPT duy nhất hiện nay được giảng dạy kết hợp bởi giáo viên nước ngoài và giáo viên Việt Nam. Khóa học cung cấp lộ trình bài bản cho từng giai đoạn giúp học viên:
- Luyện ngữ pháp chuyên sâu nhằm đạt điểm cao kỳ thi tốt nghiệp THPT
- Luyện thi IELTS
- Luyện kỹ năng học thuật phục vụ chương trình đại học quốc tế
Sinh viên và người đi làm
Chương trình Luyện Thi TOEIC Theo Chuẩn Khảo Thí Quốc Tế độc quyền tại Language Link giúp học viên chuẩn bị nhanh và tốt nhất cho kỳ thi TOEIC để tạo lợi thế cạnh tranh khi ứng tuyển và tự tin thăng tiến. Và Chương trình Tiếng Anh Giao Tiếp Chuyên Nghiệp giúp học viên được tăng cường phản xạ bằng cách thực hành nghe – nói tiếng Anh trực tiếp với 100% giáo viên nước ngoài.
BẠN QUAN TÂM?
Vui lòng để lại thông tin dưới đây để nhận tư vấn về khóa học.
Language Link Achievement
TRINITY
Accredited TYLEC (Teaching Young Learners Extension Certificate) Training Institution

CAMBRIDGE
Accredited CELTA Certificate in English Language Teaching to Adults) Training Institution
ENGLISH UK
National association of accredited English language centres in the United Kingdom.
DOET
15 years as the sole strategic partner of the Hanoi Department of Education and Training in organizing the English Olympics