"How to make the most of music in class" was name of the workshop taking place on 28th August at Lakeside Hotel within the workshop series organized by Schools Link in an effort to raise the teaching quality in Schools Link network. Steve Wheeler, Peter de Fretes were among the academic coordinators to deliver coaching to teaching assistants of how to use music in teaching effectively.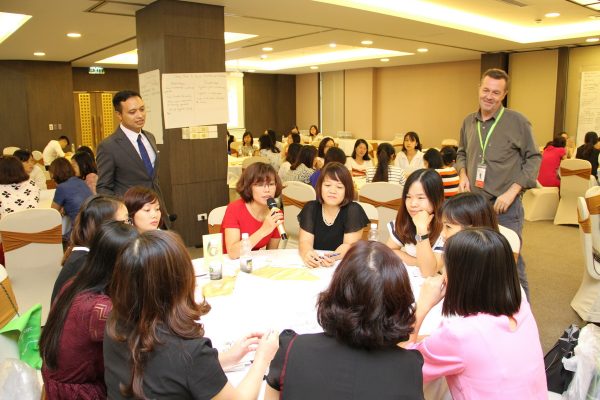 TAs were introduced to several activities that make use of music in the classroom like gap-filling, order correcting, story boarding, pronunciation checking, etc. All the activities are aimed to teach culture, focus on common learner errors in a more direct way, encourage extensive and intensive listening, provide a relaxed classroom atmosphere, and bring variety and fun to learning.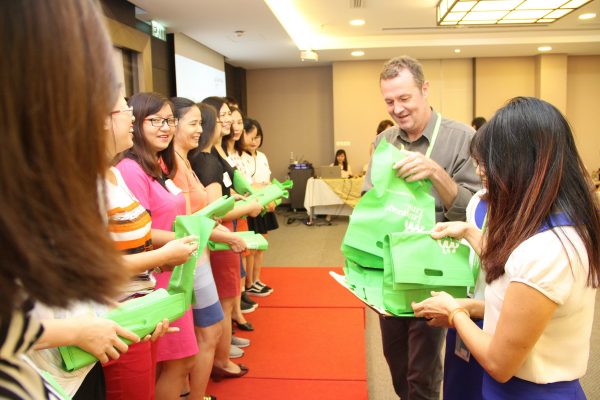 The workshop is a great chance for the TAs to learn from senior teachers all the tips to supporst their work. It is also an opportunity for them to enjoy and have fun.